At the The Naples plastic surgery practice of Naples Cosmetic Surgeon, Dr. Manuel Peña, our entire staff is focused on one primary objective: to ensure each patient is completely satisfied with both the level of care and the results they receive from us. You will find that everything we do is designed to fulfill the obligation we have to make your experience a spectacular one.
---
ROSA
Rosa is a Registered Nurse and assists in surgery as well as in the recovery room.  She is a member of the American Society for Plastic Surgery Nurses and has been with Dr. Peña since 2005. She is the backbone of the practice and is involved with every single aspect of the practice. She performs the Dermapen/Microneedling with PRP and is certified to perform the ThermiVa™ nonsurgical rejuvenation treatments.
---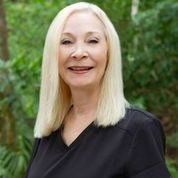 LORI
Lori is the Physician Assistant in the practice. She uses Intense Pulsed Light and Asclera® Sclerotherapy to provide clients with the most advanced skin care treatments.  Lori also does Laser Hair Removal &  Fractional CO2 laser resurfacing. She is a talented cosmetic injectionist adding artistry to BOTOX®, Juvederm, and Sculptra® Aesthetic injections! Lori has been with our office 2005.
---
KARAN
Karan is one of Dr. Peña's Surgical Technicians, and is a familiar sight to all our office patients before, and after surgery.  Her compassionate demeanor and knowledge of procedures is ideal for the kind of patient experience we strive to provide. Her favorite part about her job is being a part of the "Mommy Makeover". Having two children herself, she knows that we can all use a little help after having children. She loves her job!
---
MARIA
Maria is a Licensed Practical Nurse and is a member of the American Society of Plastic Surgical Nurses. She is dedicated to our patients, and as Surgical Coordinator for Dr. Peña, her responsibilities include being a liaison between surgery patients and the office. In addition, Maria meets all our surgical patients and is responsible for producing quotes for each procedure and scheduling all surgeries. She is the "master scheduler"!
---
KIRSTEN
Started at La Piel Spa in 2005 and is now the Practice Administrator for Pena Plastic Surgery and La Piel Spa.
---
Camila
Certified Surgical Technologist. Has studied in the different fields of surgery.  Is now part of our team 2023.
---
Flexible and Attentive
Each member of our staff, from nurses to surgical and administrative staff members, is ready and willing to give you the kind of attention you deserve. We believe in not only delivering top-notch techniques and follow-up care, but also in keeping you informed and letting you know exactly what to expect.
With You Every Step
If you need help at any time before, during or after your procedure, our staff members will be here to assist you. We understand that, for many of our patients, this may be your first cosmetic surgery experience. There can be a lot of concerns and anxiety that come with physical changes. We will explain everything and let you ask as many questions as you need to feel completely comfortable with your decision.
Committed to Your Goals
We do not just perform routine cosmetic surgery procedures. At our Florida cosmetic surgery practice, we personalize each treatment based on your unique needs and wants. Dr. Peña and his staff want to give you results that not only look amazing but also fit in well with your long-term appearance goals. We encourage you to share your concerns and objectives with us in order to ensure we are customizing your procedure or procedures accordingly.
Your facial contouring and body rejuvenation goals are our goals, too.
If you are considering cosmetic surgery in the Naples, Fort Myers, Bonita Springs, or Estero, Florida area, trust Dr. Manuel Peña and his experienced staff with your appearance investment. To get started, please contact plastic surgeon Manuel Peña, MD today to set up an initial plastic surgery consultation.